---
Aerospace
---
Aerospace is the most important and focused market for HRGQ, who has been providing highquality of both Hollow and Solid balls in variety of applications. Some of the product are widely used by Airbus and Boeing aircraft.
Customer First
HRGQ understands how crucial the Quality and On-time delivery mean to customers. HRGQ has always put customers' need first and continuous improving to meet and exceed customers' expectation. 
HRGQ has offered VMI service for global customers to shorten delivery time.
Application
Product are applied in variety applications on aircrafts.
Quality Assurance
All product is managed per AS9100 and ISO9001 standard. HRGQ has been AS certified since 2015 and ISO certified since 2010. Full traceability is recorded and filed on site.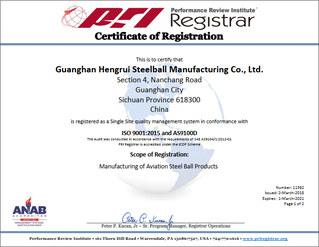 Heat Treating process is NADCAP accredited since 2017. The industry standard followed including AMS 2750, AMS 2759 and customers' standards.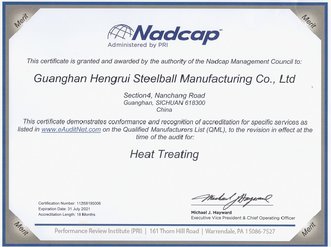 Material Supply
HRGQ has global supply chain for raw material. Offer premium quality steel for aerospace applications that meet industrial standard and DFARS requirement.
Material standard that comply: